From "Car Nut" to precision parts
I've always been somewhat of a performance and racing fanatic…somewhat of a "car nut" if you want to call it that.
A few years ago I got burned out on the corporate life, and I wanted to switch gears and do something that I like and have passion for. A friend of mine who was involved with CNC Machines and was shopping CAD/CAM software introduced me into the industry; he was the one who informed me about OneCNC. We exchanged notes and I learned what I needed to do to get involved with the industry. Not long after, I decided to take the plunge and purchased a new Hurco VM1. Hargett Precision Products was underway, and business took off.
The primary focus of my business is to design, develop and manufacture my own line of products which consists of high performance Porsche parts, racing parts, street performance parts, and typical job shop parts.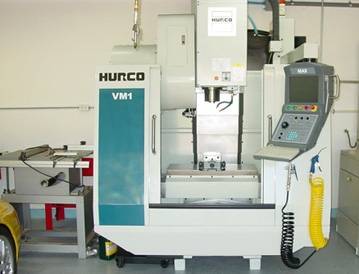 The machine and software that I chose has allowed me to be extremely successful in the last 2 years. I have been really happy with the decision I made. When I initially involved myself with the manufacturing industry, I tried a ton of CAM programs: MasterCAM, EasyCAM, SurfCAM, there was an entire plethora of programs to evaluate. All of them were really, really expensive and had a pretty deep learning curve; none of them were what I would call intuitive at all. I consider myself somewhat computer savvy, and I have always believed that a program should really be about ease of use and intuitiveness, and that is the first thing that really set OneCNC apart from all of the rest.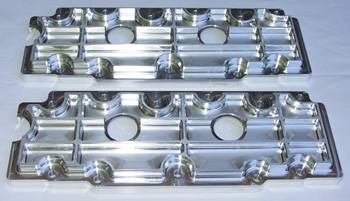 In terms of functionality, OneCNC was completely capable of handling my complex parts.
When guys ask me why I chose my CAM system, there are three things I say:
1. If you look at the user interface, and ease of use, and the amount of time you will spend getting up and running, no one compares to OneCNC No one should have to spend weeks, or months, or whatever it is to learn a new program. 2. The cost of OneCNC is hands down the best value for CAM out there! And 3. The support; I mean, anytime I've had a question or did not understand something, the support and online board have been absolutely great.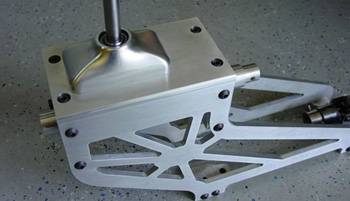 One reason I keep my customers coming back is because I have the ability to design, program, and machine it very quickly and very fast. OneCNC is a huge part of that process because the CAM portion is a breeze.
Hargett Precision Products
Mark Hargett
April 11, 2006