SAMUEXPO the international biennial event.
A national and international reference event, thanks to the presense of companies from all over the world.
A significant opporunity to build new business relationships, to network, to find out about the news in the leading sectors.
A meeting opportunity between the builders of machinery and technologies for the manufacturing industry and end customers.

Industry 4.0 was on full display in the Digital revolution area, a demonstration space devoted to corporate workshops where some of the innovations of the 4th industrial revolution were presented and explored including advanced manufacturing solutions, additive manufacturing, augmented reality and simulation.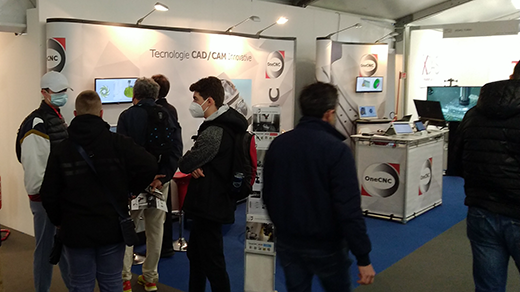 For further details on OneCNC CAD/CAM products contact your local OneCNC Office >>