We have released OneCNCXR6 Version Version Update 40.78
This update includes a major update to the 5 axis post ability to suit a machine typically like the Grob Horizontal style CNC machining centre.
This is essentially a horizontal style 5 axis machine and this graphic shows the axis configuration.
This shows a typical machine.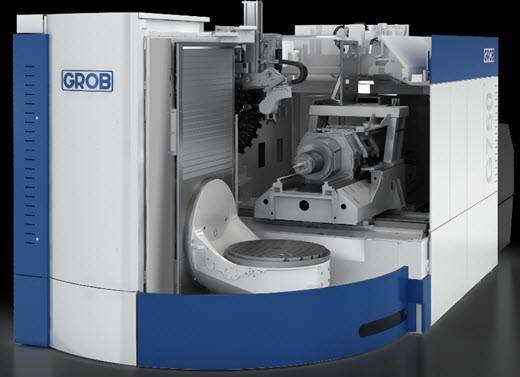 The post is self configurable by users from the multi+axis page.
For further information contact your local OneCNC support office.
Other Changes
There are update changes to the Language versions also in this version.
This update has other minor adjustments derived from customer user reports.
This update is now available in the OneCNC Update Server for the users that have OneCNCXR6 Licences.
Read More...