The WESTEC 2005 Exposition & Conference, North America's largest annual metalworking and manufacturing event, was held at the Los Angeles Convention Center from April 04--April 07. Attendees had the opportunity to see the newest technologies and applications to make their operations leaner and more productive.
We had 19,284. people attend the show which has not yet returned to it's former glory. Michael OneCNC USA, Kanasha USA, Uwe Germany and Bob from OneCNC Australia together with OneCNC USA internal staff and Ward from WMS kept the demo's of OneCNC XR flowing.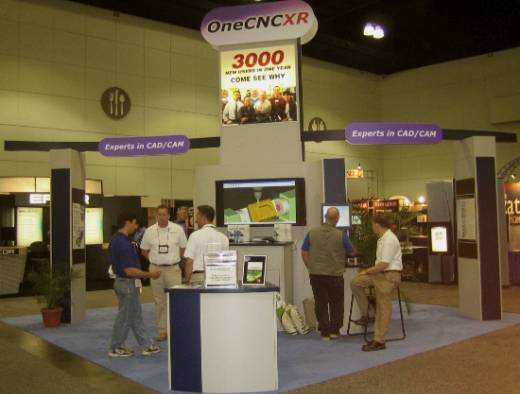 Here we see Michael OneCNC USA (right) in discussion and demonstration of the OneCNCXR product range.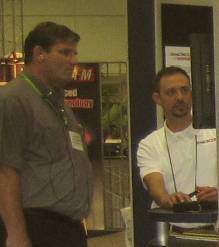 OneCNCXR Expert being the main product of the range was exhibited for the first time globally with the 4 axis and 5 axis multi-axis machining ability.
OneCNCXR firmly established OneCNC in the multi-axis environment with a fully dynamic viewable interaction of programming with Planes.
Here is a glimpse of the action from WESTEC2005