The six-day EMO Hannover 2007 exhibition ended on Saturday to a shower of accolades. This was because there were more exhibitors, more visitors, more international flair. And this, despite the shortened shortened exhibition by two days from previous.
166,500 visitors came to Hannover, Germany between the dates of 17 and 22 September to buy machines, look at CAD/CAM place orders and find out about the latest developments in the world of metal-working. This represented an increase of 4 percent over the previous event two years ago, when EMO ran for a total of eight days.
The number of exhibitors 2,120 exhibitors from 42 different countries was up five percent, and the amount of occupied floor space was also up by 12 percent, reaching a total volume of 180,158 net square meters.
In attendance on the OneCNC exhibition was Uwe OneCNC Germany, Stephan OneCNC Germany, Sebastian OneCNC Poland, Neil OneCNC Benelux, Allan OneCNC Denmark and Bob OneCNC Australia.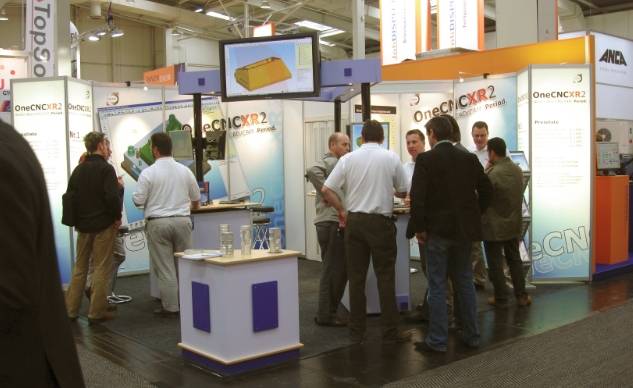 Here we see Stephan OneCNC Poland (left) demonstrating the OneCNC features.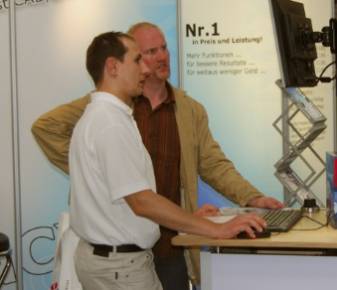 Allan OneCNC Denmark (center) doing a demonstration for customers.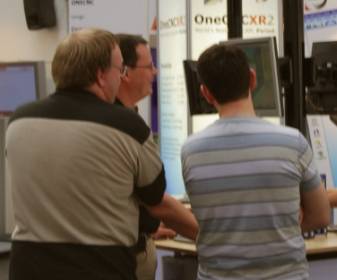 Here Uwe OneCNC Germany is demonstrating creating a customers model and machining it.
Stephan OneCNC Germany (right) is seen here demonstrating OneCNC features.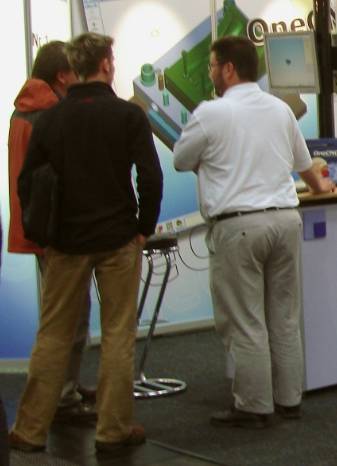 Here Neil OneCNC Benelux (second left) and Uwe OneCNC Germany (third left) doing a combined demonstration.