National Manufacturing Week (NMW) has reaffirmed its status as Australia's most important and established manufacturing showcase, with early indicators pointing to another successful industry event in 2018.
Held 9-11 May 2018 in Sydney, NMW 2018 showcased the transformation of the manufacturing industry into a thriving ecosystem heavily focused on collaborative and integrated technologies.
With the nation's manufacturing industry experiencing continuous growth for 19 consecutive months , National Manufacturing Week reflected the newfound optimism within the industry; with over 4,500 visitors flowing through the event.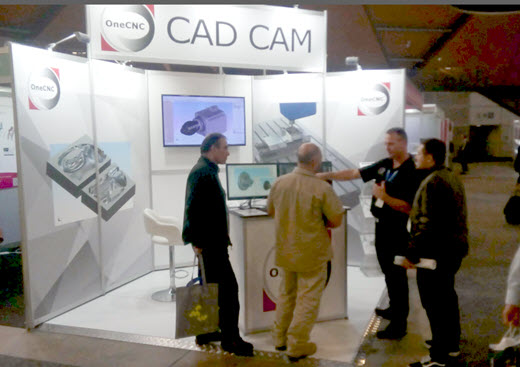 OneCNC demonstrated the latest OneCNC Products during this event which was again a very successful event.
OneCNC Australia had application engineers on hand from Sydney to demonstrate first-hand the cost saving features and advantages of the software.
If you were there you may have seen that the stand was busy at times and if you may have  missed the opportunity of having a demonstration of the software please call for an on-line demonstration at a time to suit.
OneCNC Australia 
65 Gordon Street 
Ormiston
Queensland 4160
Australia
ph 617 32862527
>> OneCNC Web